Tracking Drying Progress of Water Restoration in Denville Homes
6/17/2021 (Permalink)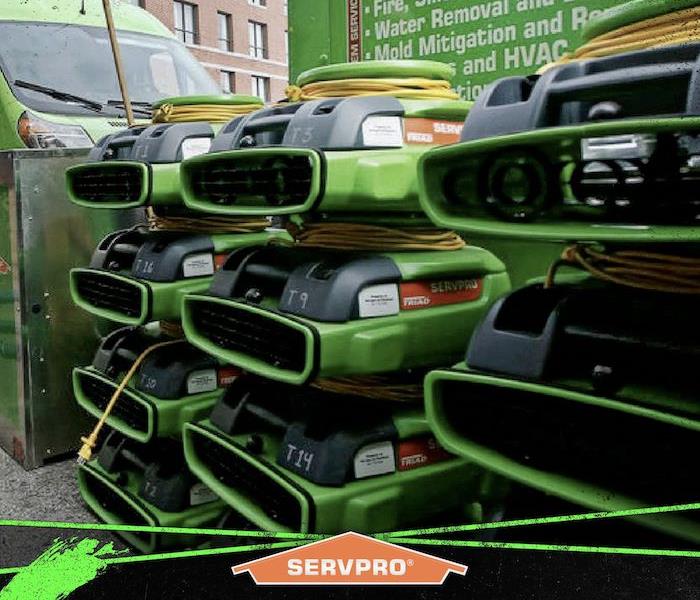 SERVPRO works to thoroughly dry out your home after a water incident. Call us after water strikes in your home.
Software like SERVPRO DryBook Keeps the Team Organized When Restoring Damaged Denville Properties.
Drying and water removal are vital efforts in restoring water-damaged homes. Because there are multiple variables in the efficient drying of a property, careful evaluation of the progress can help.
How Does Documenting Drying Progress Help?
When water cleanup in Denville homes must begin, drying is a considerable element of this phase. We have many tools like air movers and dehumidifiers to help in this process, but monitoring their progress and if these production values plateau ensures the most efficient solutions. Our proprietary software SERVPRO DryBook offers a range of helpful tools for the restorer and a forum to document the condition of materials and contents, and updates on the drying progress.
What Drying Changes Can Be Made?
Based on the data collected through the software and the inspection from competent professionals like the production manager, changes can be made to bolster the efficiency and efficacy of drying practices. The evaluation of the progress identifies the suspected output and work production of each placed drying unit, allowing us to determine when specific actions are necessary, such as:
Movement of active drying tools
The decision to add more drying units
The decision to add larger drying units
Our SERVPRO of North Morris County team has effective tools and strategies to complete this task, including our proprietary documentation software SERVPRO DryBook. Give us a call today at (973) 983-5657.