Types of Needed Deodorants in Denville Office Fire Restoration
7/19/2022 (Permalink)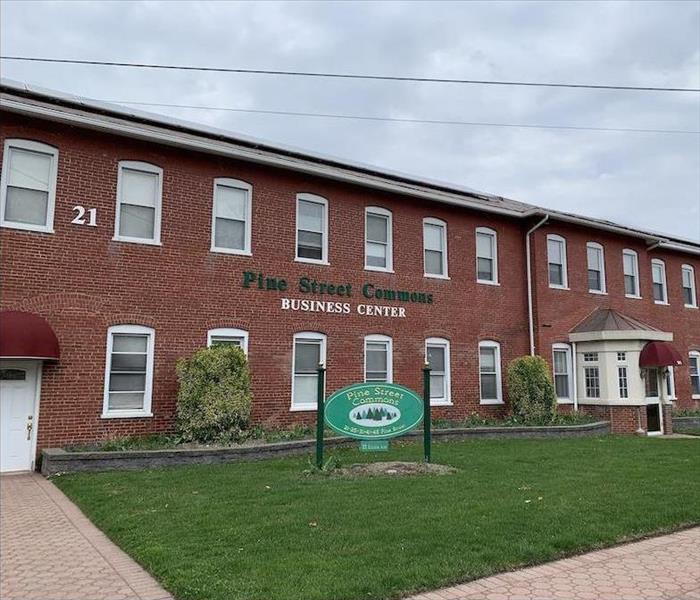 Commercial fire damage restoration in Denville need the help of SERVPRO. Our team of professionals are ready 24/7 365 days a year.
Fire Restoration Requires Odor Removal
Fires can occur from multiple sources, making these disasters impossible to predict and destructive to the building. Even with the swift cleanup of the structure, SERVPRO professionals will still need to address and manage offensive malodors created by combustion. Neutralization of harsh smells includes:
Open-Air Smells
Trapped Odors
HVAC System
Imaginary Malodors
General Deodorization Efforts
Open-air malodors are the most recognizable during fire restoration in Denville offices. Some surface cleaning strategies can help counteract the severity of these smells, but it is often pairing products distributed through wet fogging or oxidation that has the most direct neutralization ability. Vaporous distribution of deodorants can also aid in managing trapped smells in porous materials like drywall and short-pile carpeting.

Cleaning Impacted Systems
The HVAC system can harbor harsh malodors until it gets appropriately cleaned. Because this system was likely operational when the fire occurred, soot and smoke solids are pulled through the ductwork. Until our NADCA-trained professionals' clean air ducts and the HVAC system, these smells can persist.
The Smell That Is Not There
One of the more challenging loss effects to remove from a fire-damaged office building is the odor that is not there. Imaginary odors are a frequent condition to experience with property owners and employees of a damaged space. Seeing the damage can create a continuation of the smoke smell you once associated in the room. Combatting these circumstances typically requires masking agents to infuse a pleasant aroma to overcome the imaginary smell people experience.
Odors can be a substantial hurdle in fire restoration, so it requires several products and approaches to overcome. Many look to the experience and knowledge of our SERVPRO of North Morris County team to help neutralize this final obstacle to get your office running normally. Give us a call today at (973) 983-5657.